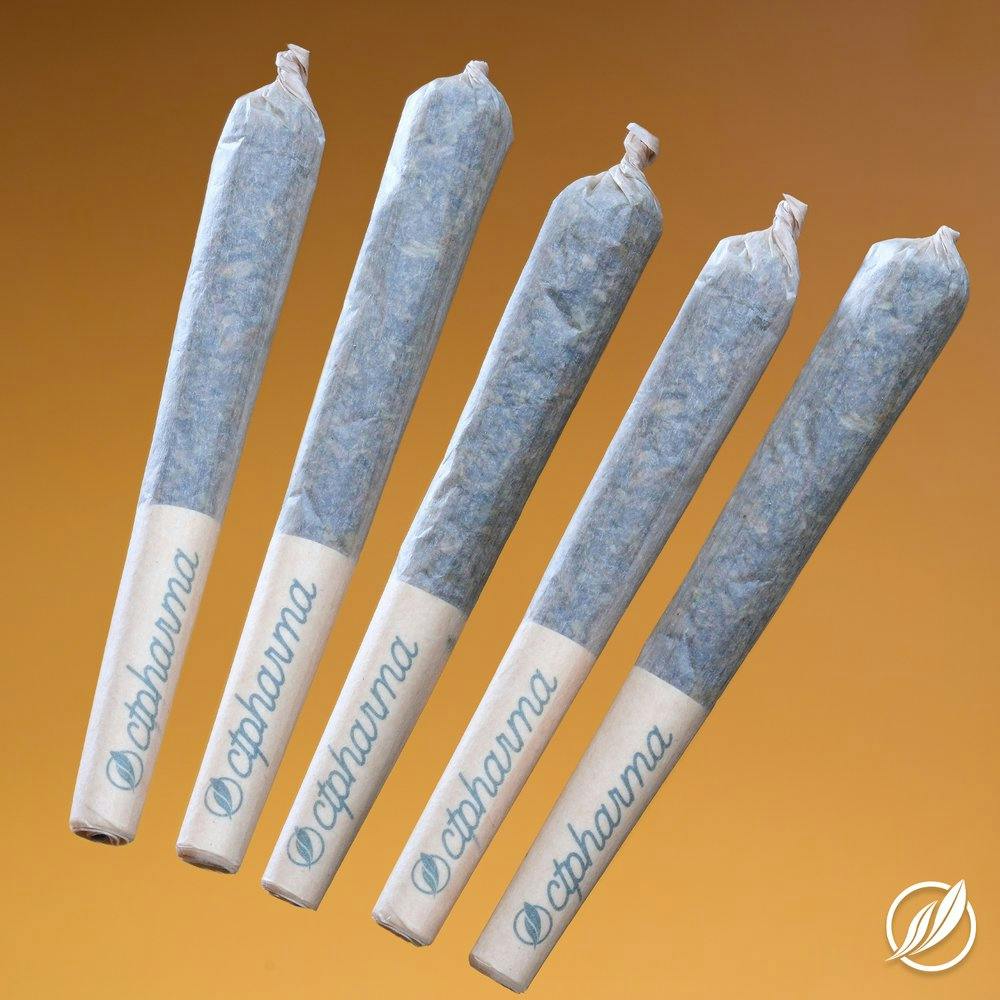 Brand: CTPharma
Yellow Haze OG Shorties T23.81% 5-Pack | (0.4x5) 2g
Flower Equivalent: 2g Yellow Haze, also known as "Yellow Lemon Haze," is a sativa dominant hybrid strain (70% sativa/30% indica) created through crossing the delicious Lemon Skunk X Super Silver Haze strains. Named for its delicious flavor and gorgeous appearance, Yellow Haze is the perfect choice for any sativa lover. This bud has a sweet and sour citrusy lemon flavor with hints of spicy peppery flowers and fresh woods. The aroma is very similar, with a citrusy skunky overtone accented by spicy black pepper and flowery woods. The Yellow Haze high will hit you almost as soon as you exhale, rushing through your mind with a high-flying energy that's accompanied by a boost in creativity. Even with this lift, your mind will remain in a state of calm, filled with happiness and focus that helps you get to work.
Effects
Energetic
Happy
Creative
Focused
Inspired
View Product Testing Data
CBDA (Cannabidiolic acid)
0.16%
CBDA (Cannabidiolic acid)-0.16%
CBDA is a derivative of CBGA and the precursor to the well known cannabinoid CBD. Over the last decade scientists have found that CBDA has a very similar chemical structure to that of nonsteroidal anti-inflammatory drugs (NSAIDs) and thus has shown promise in treating pain due to inflammation by inhibiting COX-2 receptors in the brain that register pain. CBDA has also been shown to help regulate the over release of serotonin that causes severe nausea and vomiting in patients receiving chemotherapy, and while more thorough research is needed these results are very promising.
About the brand :
CTPharma
CTPharma's mission is to produce innovative medical marijuana products that improve the quality of life for qualified patients in Connecticut.