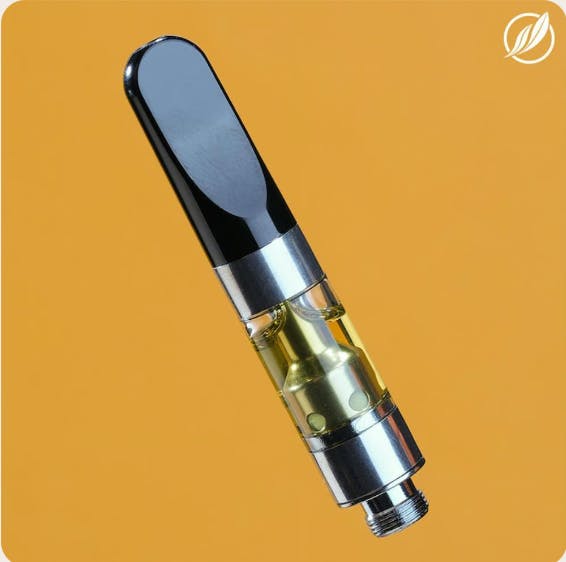 Brand: CTPharma
Yellow Haze OG Pure Vape T410 0.5g
Sativa
THC:82.09%
CBD:1.25%
Flower Equivalent: 1.79g Yellow Haze, also known as "Yellow Lemon Haze," is a sativa dominant hybrid strain (70% sativa/30% indica) created through crossing the delicious Lemon Skunk X Super Silver Haze strains. Named for its delicious flavor and gorgeous appearance, Yellow Haze is the perfect choice for any sativa lover. This bud has a sweet and sour citrusy lemon flavor with hints of spicy peppery flowers and fresh woods. The aroma is very similar, with a citrusy skunky overtone accented by spicy black pepper and flowery woods. The Yellow Haze high will hit you almost as soon as you exhale, rushing through your mind with a high-flying energy that's accompanied by a boost in creativity. Even with this lift, your mind will remain in a state of calm, filled with happiness and focus that helps you get to work.
Effects
Energetic
Happy
Creative
Focused
Inspired
View Product Testing Data
Beta Caryophyllene
1.12%
Beta Caryophyllene
1.12%
Beta-caryophyllene is known for it's wide variety of potential health benefits both physically & mentally. This terpene has a unique ability to bind to the CB2 receptors; CB2 receptors are targeted when treating pain & inflammation with cannabis. Beta-caryophyllene is also approved for use in food by the FDA & is commonly found in black pepper, cinnamon, & basil.
Aromas
Sharp
Spice
Sweet
Wood
Potential Health Benefits
Anti-inflammatory
Gastrointestinal
Cancer Fighting
Anti-depression
Anti-anxiety
Pain Relief
Brain Function
Anti-diabetic
Limonene
0.55%
Limonene
0.55%
Limonene is found in citrus rinds and is the second most commonly occurring terpene in nature. This terpene has been used in high dosages as a catalyst in topical products to allow other chemical compounds to pass through the skin for absorption in the blood.
Aromas
Citrus
Lemon
Herbal
Potential Health Benefits
Cancer Fighting
Anti-anxiety
Anti-depression
Stress Relief
Brain Function
Gastrointestinal
Anti-inflammatory
Linalool
0.62%
Linalool
0.62%
Linalool is a multi-use terpene that carries a strong calming effect as well as an ability to act as an anticonvulsant in epileptic patients. Found in the plants rosewood, coriander, & lavender, Linalool is a popular terpene commonly present in over 200 species of plants across the world. Linalool is a good addition to your terpene selection when looking for a little R & R.
Aromas
Floral
Herbal
Lavender
Effects
Comfort
Potential Health Benefits
Anti-anxiety
Anti-inflammatory
Sedative
Pain Relief
Stress Relief
Sleep aid
Cancer Fighting
CBD (Cannabidiol)
1.25%
CBD (Cannabidiol)-1.25%
CBD is the second most prevalent cannabinoid and is primarily produced by hemp plants and at lower amounts in cannabis. It works as a phytocannabinoid, or binding agent, that adheres to an individual's endocannabinoid system. Cannabidiol has soared in popularity due to its lack of psychoactive effects. Most users seek CBD for its medicinal properties since it was the first cannabinoid to be approved by the FDA. Its healing properties include an ability to help you relax, reduce irritability and ease restlessness.
About the brand :
CTPharma
CTPharma's mission is to produce innovative medical marijuana products that improve the quality of life for qualified patients in Connecticut.