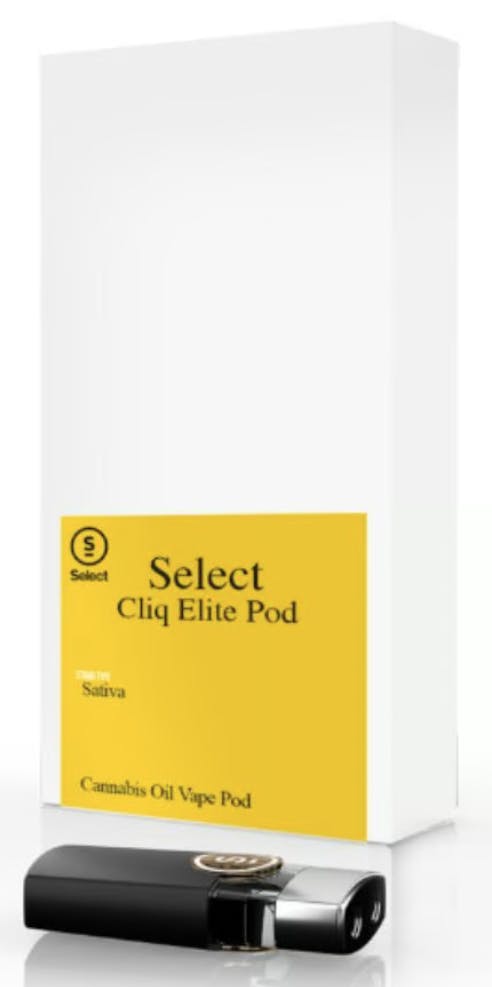 Brand: Select
Select Cliq Elite Pod Hamali 1g
Sativa
THC:91.03%
CBD:0.62%
Flower Equivalent: 3.65g Hawaiian, a tropical and sativa-dominant hybrid, transports users to the sun-kissed shores of the Pacific with its uplifting effects and fruity flavors. Originating from the islands of Hawaii, this strain is a crossbreed of various sativa strains, delivering a bright and energizing experience reminiscent of the island's vibrant atmosphere. Hawaiian's distinctive aroma, reminiscent of sweet citrus and tropical fruits, complements its visually appealing buds, making it a popular choice for those seeking a taste of the tropics.
Effects
Energetic
Happy
Creative
Focused
Inspired
View Product Testing Data
Beta Caryophyllene
0.23%
Beta Caryophyllene
0.23%
Beta-caryophyllene is known for it's wide variety of potential health benefits both physically & mentally. This terpene has a unique ability to bind to the CB2 receptors; CB2 receptors are targeted when treating pain & inflammation with cannabis. Beta-caryophyllene is also approved for use in food by the FDA & is commonly found in black pepper, cinnamon, & basil.
Aromas
Sharp
Spice
Sweet
Wood
Potential Health Benefits
Anti-inflammatory
Gastrointestinal
Cancer Fighting
Anti-depression
Anti-anxiety
Pain Relief
Brain Function
Anti-diabetic
Humulene
0.11%
Humulene
0.11%
Commonly found in ginseng, ginger, & hops, Humulene is known to lend its robust characteristics to the different scents of cannabis. This terpene has been used in holistic practices for hundreds of years due to its strong anti-inflammatory properties. Humulene has also been reported to act as an appetite suppressant.
Aromas
Herbal
Spice
Woody
Earthy
Potential Health Benefits
Anti-inflammatory
Cancer Fighting
Appetite Suppressant
CBD (Cannabidiol)
6.2%
CBD (Cannabidiol)-6.2%
CBD is the second most prevalent cannabinoid and is primarily produced by hemp plants and at lower amounts in cannabis. It works as a phytocannabinoid, or binding agent, that adheres to an individual's endocannabinoid system. Cannabidiol has soared in popularity due to its lack of psychoactive effects. Most users seek CBD for its medicinal properties since it was the first cannabinoid to be approved by the FDA. Its healing properties include an ability to help you relax, reduce irritability and ease restlessness.
About the brand :
Select
Select holds their oil to the highest standards with the most stringent & progressive testing in the industry. They were the first company to begin proactively testing for a full panel of 66 analytes at the PPB (Parts Per Billion) level. Select uses Ethanol Hash Oil extraction methods, allowing for the greatest levels of cannabinoid retention. Select's thoughtful terpene preservation process delivers an unmatched oil, superior in quality & potency. Ceramic core technology evenly distributes heat to the oil, increasing quality & volume of vapor. Unbleached, organic cotton wicks mean enhanced purity, flavor, and quality in each puff