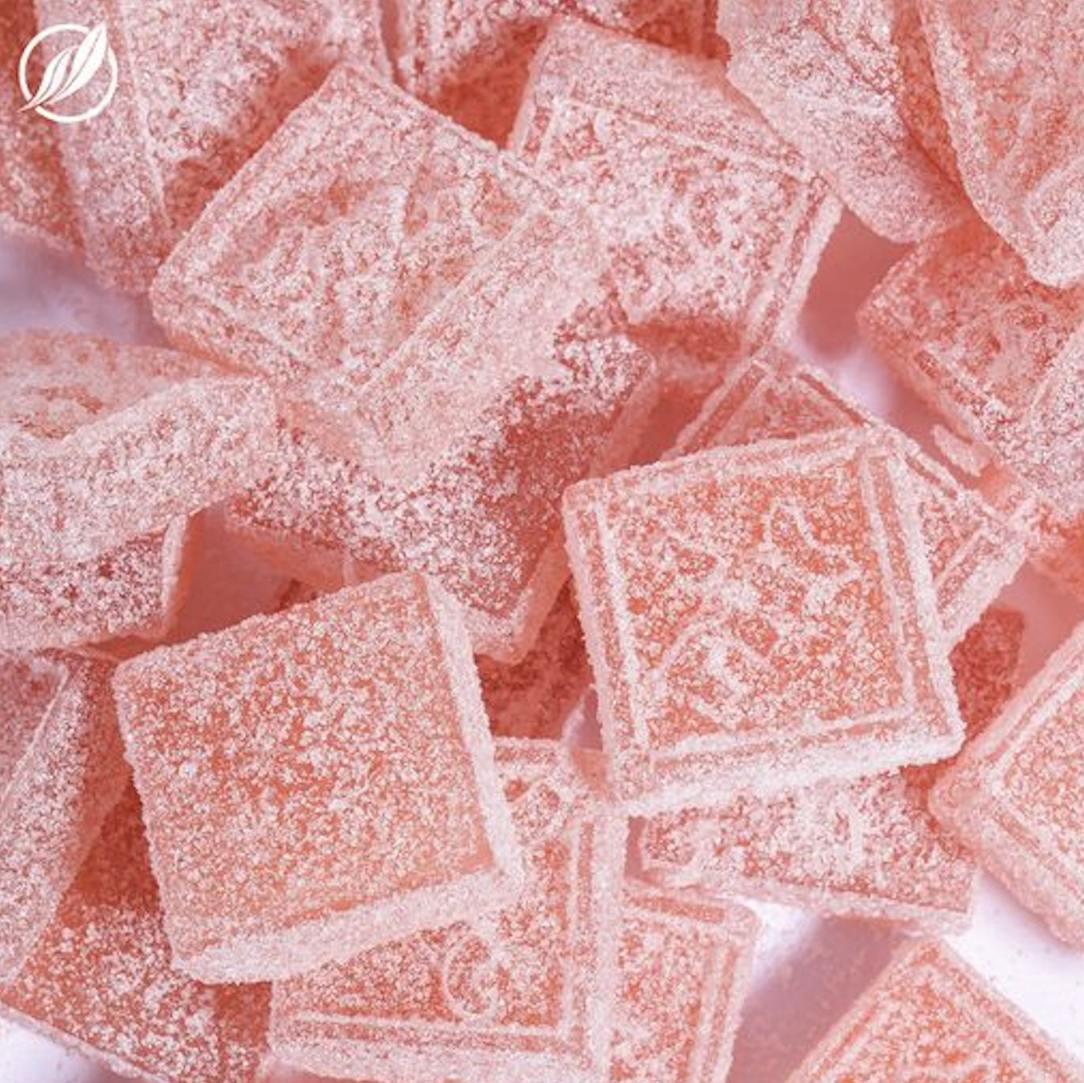 Brand: Encore
Encore Sour Mandarin Gummies 1:1 - THC98.80mg/CBD:98.80mg
Indica
THC:98.8mg
CBD:98.8mg
Effects
Relaxed
Sleepy
Happy
View Product Testing Data
CBD (Cannabidiol)
98.8
CBD (Cannabidiol)-98.8
CBD is the second most prevalent cannabinoid and is primarily produced by hemp plants and at lower amounts in cannabis. It works as a phytocannabinoid, or binding agent, that adheres to an individual's endocannabinoid system. Cannabidiol has soared in popularity due to its lack of psychoactive effects. Most users seek CBD for its medicinal properties since it was the first cannabinoid to be approved by the FDA. Its healing properties include an ability to help you relax, reduce irritability and ease restlessness.
CBDA (Cannabidiolic acid)
9
CBDA (Cannabidiolic acid)-9
CBDA is a derivative of CBGA and the precursor to the well known cannabinoid CBD. Over the last decade scientists have found that CBDA has a very similar chemical structure to that of nonsteroidal anti-inflammatory drugs (NSAIDs) and thus has shown promise in treating pain due to inflammation by inhibiting COX-2 receptors in the brain that register pain. CBDA has also been shown to help regulate the over release of serotonin that causes severe nausea and vomiting in patients receiving chemotherapy, and while more thorough research is needed these results are very promising.