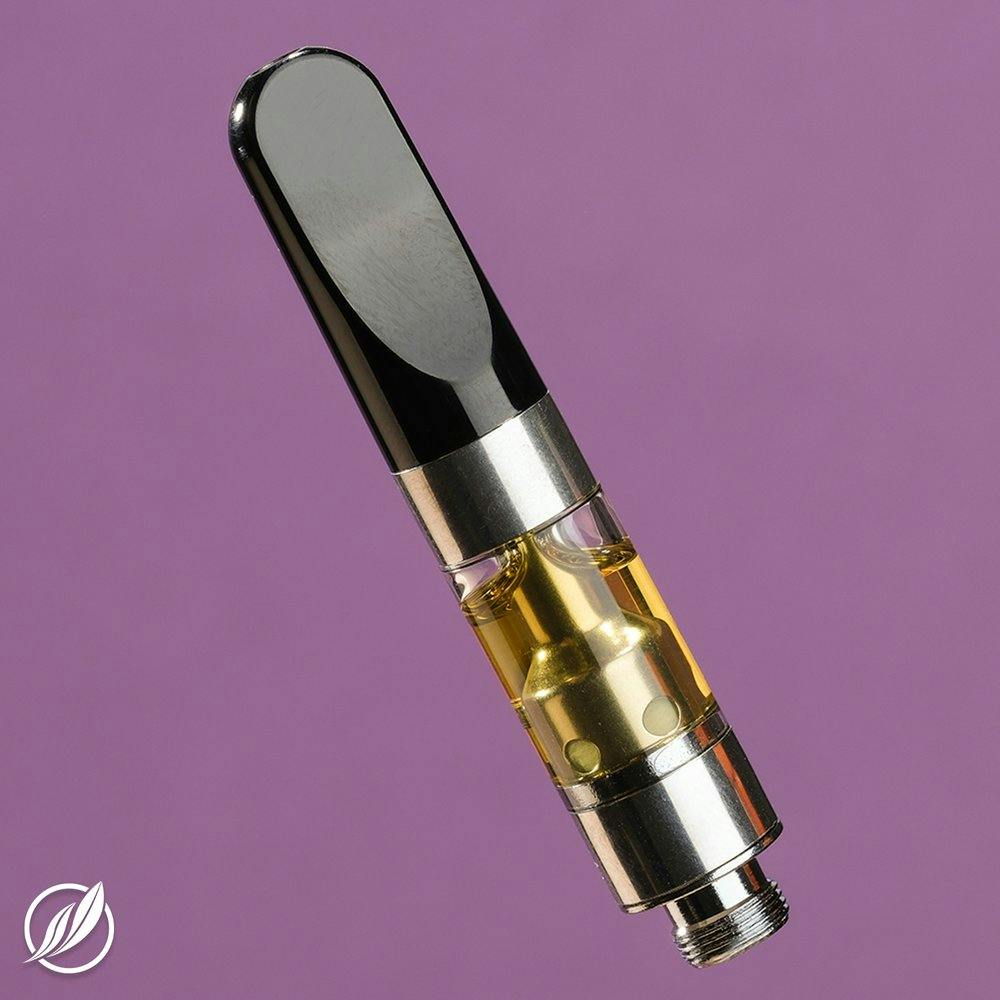 Brand: CTPharma
Dosilato Pure Vape T458 0.5g
Flower Equivalent: 1.77g Dosilato, also known as Dolato, "Do-Si-Lato" and "Dosi-Lato," is an indica marijuana strain made by crossing Do-Si-Dos with Gelato #41. Dosilato has a beautiful range of colors in its colas—from light to dark green and red-wine purple to bright orange, all dusted with diamond-like trichomes. Dosilato's terpene profile features a fruity, earthy scent followed by a sweet lavender taste. Dosilato may leave people feeling stress-free and sedated, making it perfect for a slowed-down night in, perhaps paired with a bath and a book.
Effects
Relaxed
Sleepy
Happy
View Product Testing Data
Beta Caryophyllene
1.36%
Beta Caryophyllene
1.36%
Beta-caryophyllene is known for it's wide variety of potential health benefits both physically & mentally. This terpene has a unique ability to bind to the CB2 receptors; CB2 receptors are targeted when treating pain & inflammation with cannabis. Beta-caryophyllene is also approved for use in food by the FDA & is commonly found in black pepper, cinnamon, & basil.
Aromas
Sharp
Spice
Sweet
Wood
Potential Health Benefits
Anti-inflammatory
Gastrointestinal
Cancer Fighting
Anti-depression
Anti-anxiety
Pain Relief
Brain Function
Anti-diabetic
Limonene
0.37%
Limonene
0.37%
Limonene is found in citrus rinds and is the second most commonly occurring terpene in nature. This terpene has been used in high dosages as a catalyst in topical products to allow other chemical compounds to pass through the skin for absorption in the blood.
Aromas
Citrus
Lemon
Herbal
Potential Health Benefits
Cancer Fighting
Anti-anxiety
Anti-depression
Stress Relief
Brain Function
Gastrointestinal
Anti-inflammatory
Linalool
0.98%
Linalool
0.98%
Linalool is a multi-use terpene that carries a strong calming effect as well as an ability to act as an anticonvulsant in epileptic patients. Found in the plants rosewood, coriander, & lavender, Linalool is a popular terpene commonly present in over 200 species of plants across the world. Linalool is a good addition to your terpene selection when looking for a little R & R.
Aromas
Floral
Herbal
Lavender
Effects
Comfort
Potential Health Benefits
Anti-anxiety
Anti-inflammatory
Sedative
Pain Relief
Stress Relief
Sleep aid
Cancer Fighting
About the brand :
CTPharma
CTPharma's mission is to produce innovative medical marijuana products that improve the quality of life for qualified patients in Connecticut.