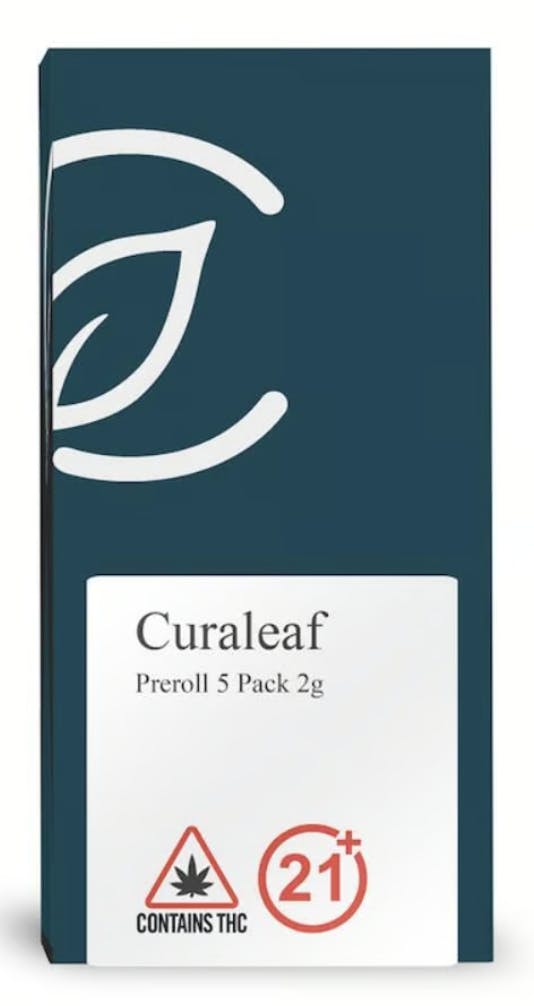 Brand: Curaleaf
Curaleaf Preroll 5 Pack Sunset Shortcake 2g
Effects
Calm
Happy
Relaxed
Energetic
View Product Testing Data
Beta Myrcene
0.1%
Beta Myrcene
0.1%
beta-Myrcene a.k.a. Myrcene is one of the most common terpenes found in cannabis. Myrcene is known to increase the effects of the psychoactive properties of THC and enhance the health benefits found in CBD. Commonly found in parsley, mangoes & hops, Myrcene is a good option for those looking to add a little relaxation to their overall experience.
Aromas
Earthy
Musk
Cloves
Potential Health Benefits
Anti-inflammatory
Cancer Fighting
Pain Relief
CBDA (Cannabidiolic acid)
0.25%
CBDA (Cannabidiolic acid)-0.25%
CBDA is a derivative of CBGA and the precursor to the well known cannabinoid CBD. Over the last decade scientists have found that CBDA has a very similar chemical structure to that of nonsteroidal anti-inflammatory drugs (NSAIDs) and thus has shown promise in treating pain due to inflammation by inhibiting COX-2 receptors in the brain that register pain. CBDA has also been shown to help regulate the over release of serotonin that causes severe nausea and vomiting in patients receiving chemotherapy, and while more thorough research is needed these results are very promising.
About the brand :
Curaleaf
Curaleaf hears great stories from people just like you all over the country. From the military veteran to the senior citizen to the businesswoman or the soccer dad, everyone has a story to share about the positive impact that cannabis has had on their lives. Whether you have never tried cannabis before or are interested in learning more about all the product options available now, Curaleaf can help guide you. Discover Curaleaf. Live Life Well